I left Southwestern Utah yesterday after 3 days and nights full of love, beauty, and re-connection, and I am feeling grateful and inspired.
I got to St. George, UT on Saturday evening where I was hosted by two stellar tribesfolk, Bonnie and Carlyle.  I met these two beautiful humans through two of their 5 children, Katy and Nickolas, who I worked with when I lived in New York.  They are a big family with a deeply moving story.  I will one day have them tell their story themselves in detail, but the cliff notes version is that Bonnie and Carlyle were both raised in the Mormon church and did their best to be very devoted to their faith and community.  When their eldest son came out of the closet, everything changed for them.  After very brief initial response of wanting to fix him, reflecting their long-held church programming, it was quickly revealed to them that this was not only be fruitless, but also very wrong.  Their love of their child, their empathy with his struggle, their trust in him and in their hearts, quickly turned them from trying to change him to learning to cherish him in an even deeper way than they had before, going against a lifetime of conditioning telling them to do the opposite and going with LOVE.  Being a Mormon is not just something you practice once a week but rather is a complete way of life and complete community, and so the family tried to stay in the church AND reconcile their love and acceptance of their gay son.  This could only last so long… 3 years to be precise.  For those 3 years, they struggled to stay within the community in which they had been so completely a part of, and they struggled to maintain strong relationships with those they had considered close friends and family while doing so.  When California was going through the Prop 8 political battle on whether or not gay marriage was constitutional, the Mormon church inserted itself into the battle, picking up against gay marriage and instructing its members to do the same.  This was the tipping point for Bonnie and Carlyle.  As a father with fierce love for his son, he went to the elders and appealed them to reconsider what they were doing and embrace that it was time for change.  They told him, "You must choose between the prophet and your son."
"Thank you.  You just made this very easy."
Bonnie, Carlyle, and their 5 children ended their relationship with the Mormon church.
That was about 7 years ago, and when you hear them tell this story, it moves you to tears, expands your heart, and inspires you to be more courageous in living your purpose.  They talk of love being the ultimate truth and message from the Divine.  They talk of family being the strongest expression of love.  They talk of their liberation from the conditioning they had imposed upon them from childhood, and of what it has been like to explore the world for themselves, and develop their own perspectives and opinions, and to do so allowing their hearts to guide them.  It was not a road without pain or challenge, as in many ways it was a walking away from mostly everything and everyone they knew, but they are shining examples of what happens when we step outside of our comfort zone, outside of the life that has been prepared for us: we find truth, we find deeper love than we could have imagined, we find God, we find ourselves.
So I spent two days with them, talking about vibrational healing, consciousness, spiritually, civilization, wellness, music, art, plant medicine, and family.  Their friend Daniel, who I have come to know as a friend of mine as well, came over for dinner one night and the depths of these conversations went further.  Daniel was raised Mormon too, but at a very young age found himself in total non-resonance with their teachings, and as he discovered his own 'condemned' sexuality, he forged a new life for himself in which he could know peace in his heart and with who he is.  This led him to build the World Peace Gardens, whose mission statement reads:
"World Peace Gardens is about creating new levels of community and peace throughout the world.  This is accomplished through the creation of artistically designed gathering places that represent a new vision for humanity. These sites bring people together through gatherings and events which celebrate the uniqueness of the individual and the oneness of all things."
They gather every Sunday in St. George, UT with different performers and speakers on a very diverse range of subjects and ideas, all somehow woven together with the intention of peace and unity on earth.  This community became a very important space for Bonnie & Carlyle as they transitioned out of the Mormon church, and they connected me with Daniel and the WPG on my first year on the road.
Click here to learn more: World Peace Gardens
I left St. George on Monday and headed to see Charlotte and John in La Verkin, UT, two tribesfolk that have made previous cameos on the Tribe blogs, often sharing with us their ever-expanding garden teeming with life out here in the desert.  (see Charlotte give a tour of her garden last June: A Garden Grows in the Desert  )  This year was no different.  The garden has not surprisingly expanded and is starting to border on mini-farm status with the addition of a fish pond and chicken coop, home to 14 chickens!  There is also a 10 foot sunflower that chose to take over the bean teepee and now stands guard over the whole place.  John and Charlotte have helped create such a magical little spot in the middle of their town that provides not only me and their other friends with an abundant place to stop, rest, and be nourished, but also an oasis that intrigues, inspires and uplifts their neighbors and passerbys every day.
Their friend Amber joined us that evening with her two daugthers, Sierra and Isis, as did their friend Kevin that has lived by choice off-the-grid in a tent up a canyon for the past 8 years.  Earth rich, not dirt poor.  Charlotte cooked dinner while John was running the 3D printer he built himself, creating peace sign pendants for each of the guests with completely recycled material.  This technology is getting more and more efficient, more and more accessible, and is not-so-slowly changing our whole economy, putting production in the hands of the people, contributing to our transformation away from such consumers and back into creators.  This is John's passion, as he is a board member on a group in St. George working to create a Makerspace, which is exactly what it sounds like: a communal space that is accessible and equipped for people to come in and make their own goods, products, and crafts.  (Maker Space)
After dinner, we gathered in the living room and 5-year old Isis asked me if I would sing her a song.  Well, it doesn't take much, and our evening soon turned into a serenade/jam session, John busting out his percussion skills on the empty water-jug cajon.  Charlotte sang along while Isis went from listening quietly to dancing and channeling her inner Egyptian goddess with poses and even shadow-art of the winged goddess herself.  Before Amber and her girls left for the evening, Isis even got on the guitar herself, strumming and plucking the strings and humming gently over them about a princess in the desert.
All of these moments, these experiences, are pearls and priceless gems on this necklace of the Tribe of Dreams.  These moments show me more and  more about hospitality and generosity and how we each can be enlivened and excited by coming together in community in whatever ways we can.  These moments inspire me to make new music with higher and higher resonance and vibration, and continue to teach me how to use music in deeper and more diverse ways.  And these moments refresh my dreams and open my heart, reflecting back to me just how much beauty and love there is right here, right now, and we only have to say yes and thank you to experience them, and to perpetuate them.
***To learn more about my journey across the country, and to help me complete it in exchange for digital and/or CD copies of my debut studio album, "First Day," as well as personally dedicated youtube videos with covers of songs of your choosing, please click here: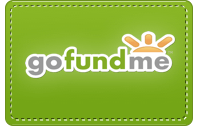 Blessings to all beings everywhere!  Be good to yourselves and each other.